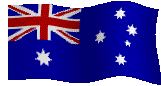 ---
This site is dedicated to free products, services, give-aways, reward schemes, competitions and legal money making opportunities available to Australian citizens.

Take a look at the links below for the sites I have found and tried below. Please bookmark this page (press <control>-D) to add it to your favourites list. I will attempt to update this site as often as possible adding new links. If you know of something I should add, please email me. If you find any broken links, please let me know as well.
Please remember to hit the Shift key + Refresh button on the page as your browser may use a cached copy of the page instead of the current one.
Credit Card Rewards - The thing is I find most people really don't have a good basic understanding of credit cards. Sure, we all know how to charge something on them, but do you have a grasp of how the credit process works? Do you know how the grace period works, or how much your interest rate is, etc?

Credit Card Rewards earned while purchasing items or fuel. AMEX Blue Credit Card Cash in on Your Credit Card Rewards!
If you have a spare minute, please fill in my guestbook just to say "Hello". It will make my day. :-)
Click here for the latest additions

Links marked with

are highly rated.

This page was last updated on .