[ Home ] [ New Additions ] [ Competitions ] [ Email/Storage ] [ Food ] [ Free Stuff ] [ Internet ] [ Money ] [ Movies ] [ SMS ] [ Surveys ] [ Vouchers ] [ Webmaster ] [ Guestbook ] [ Contact ]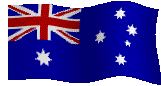 ---
For your chance to WIN simply complete the form below to subscribe to the Accor Hot Deals e-newsletter - the easy way to stay informed of great Hot Deal offers.
1st prize: 5 nights' accommodation in one of Asia's most exciting cities, staying in the luxurious 5-star surroundings of the Sofitel Silom Bangkok. Enjoy the diverse surroundings of this modern capital with its fast pace, cosmopolitan atmosphere and city skyline. Alternatively, its commitment to Siamese heritage and architecture provides some fine examples of the city's ancient culture. Experience the shopping and nightlife that Bangkok is famous for or venture further a field to the beauty of the surrounding provinces. Prize includes return economy airfares for 2 people and A$300 credit that can be used at any of the hotel's superb facilities including 4 restaurants, 3 bars, Spa and Health/Fitness Centre. Valued at $7000
Closes 27 Nov 2002
Win a luxurious sensual gift hamper from Almost Heaven. Tell us what you think of the site, what would you like to see for your chance to win. Winners drawn monthly.
At the end of each month, Arnott's will select the best Reader's recipe and award it a $50 grocery voucher.
They run various weekly competitions for cash and prizes.
Enter their competition to win various fishing prizes. New draw each month.
Give us your contact details to be entered into the draw to WIN a $200 Telstra voucher and Australian Ballet merchandise package
Closes 15 Nov 2002
As you may have seen in our television commercial, we have discovered an unusual mating ritual.
We'd like to hear about your own or "a friend's" unusual mating ritual, and those considered to be most unique will receive a $200 bar tab at the bar of their choice, anywhere in Australia.
Enter various competitions for movies and prizes they have on offer.
WIN A SPENDING SPREE! Keep your eye on this page EVERY month so that you don't miss the opportunity to win. Throughout this year we will give away up to $100 EACH MONTH to one person so that they can SPEND UP at Brand Smart Outlet Mall.
Become a Carlton Cold member and be able to win prizes and tickets to some of the hottest dance and sporting events plus other promotions on offer.
Win your car's registration fee free for a year up to the value of $800. New draw each month.
Closes 3 Dec 2002
If you're the lucky winner, you'll fly business class to California, USA for 10 days of eating, winetasting, sightseeing and generally having the time of your life.

With thanks to United Vacations we'll put you up in 4-star accommodation staying at Renaissance Hotels in San Francisco, Los Angeles and Sonoma and you'll have a hire car at your disposal for 5 days, so you can take off to explore California's famous wine country - the Napa Valley. Total prize value: $30,000!
Closes 15 Dec 2002
To go into our monthly prize draw for a pen that flashes when your mobile phone rings, just fill in the form.
To celebrate the launch of their new website, Children's Panadol are giving away 2 major prizes of a Sony DSC T20 Digital Camera plus 10 runner up prizes consisting of DUCK Home bedroom sets by The Living Textiles Company.
Closes 2 Sep 2002
Enter various competitions for movies and prizes they have on offer.
Click on the competition icon, enter your details and answer a simple question to go into the draw to win a movie prize pack.
Join Coke buddies and nter various competitions for movies and prizes they have on offer.
This month Codyinfo gives you the chance to win a new Hyundai Sonata. Each month Codyinfo features fresh new outdoor from around Australia, by simply selecting your favourite HOT AD and write us the reasons within 25 words, you will be in the running to win.
Enter the draw for various craft bits and pieces. New competition each week.
Simply become a new member of D-store and go into the draw to win a Kia Rio Car valued at up to $19,500. There will be 8 draws.
Closes 15 Jan 2003
Sign up to their newsletter now and you could win a DVD BOX SET of your choice up to the value of $99.95!
Be in the draw to win a Dozen Red Roses delivered anywhere in Australia valued at $79. The prize will be drawn early each month and competition entrants will be notified of the winner by email. No purchase is necessary.
This month we have a selection of Music CDs & DVD Movies for you to win from Chaos Music.
Run a number of competitions for various prize packs.
For a chance to win a FREE First Aid Kit simply fill out this form, click the button and we will contact you if you have won. Competition drawn monthly
Enter a competition for a dozen roses.
Win a free breakfast or lunch for yourself and partner at Hugo's at Bondi Beach< NSW or The Pantry at Brighton, Vic. Valued at $50-00 and available any time in the month its won at the Pantry or Saturday or Sunday at Hugo's.
Simply type in the name of the perfume you want to win. If you don't know what kind you'd like at this time, no problem. If you are a winner, you can choose at the time you are notified.
Win a $500 luxury accommodation voucher or one of two $50 gift vouchers just by signing up for a FREE email alert!
GameCard is a free online competition. Players can win thousands in cash and prizes. Major prizes are given for first, second and third correct entries drawn at random. Many valuable consolation prizes are offered for runners up.
Send us your answers to the basketball questions and you just might receive a personalised signed ball in the mail compliments of "gaze.com.au". Monthly winners will be contacted personally and their names will be posted on the web site at the end of the month.
Fill in the form below, click the "Put me in the Draw button and you'll be placed in the current month's draw for a FREE Gloster Shirt. If your name comes out of the barrel we will contact you, and mail you out a pre-designated men's shirt.
Win 3 nights accommodation for 1 person Sunday to Wednesday in a luxury one bedroom villa at the glorious Golden Door Resort Spa in the Hunter Valley.
Closes 1 Aug 2002
They run competitions for numerous prizes each month.
We are giving away one FREE PASS EACH MONTH!! Win a Sunseeker Pass and see the wonderful sights. Greyhound is offering one lucky traveller the opportunity to win a Sunseeker Pass.
We are giving away a free Gummy MP3 Player to one lucky winner every day Monday thru Friday!!
Become a member of the HarperCollins community and take part in the discussions on the message board, submit and read book reviews, send e-cards, enter competitions and keep up to date with regular email newsletters.
Has regular competitions to music prizes.
Every week you can win various prizes from DVD's, movies, cars to other giveaways.
To celebrate the launch of their new web site, one person from Australia or New Zealand will win 6 months supply of nappies.
Closes 31 Jan 2003
Win a wonderful weekend escape to the Hyatt Regency Coolum on Queensland's fabulous Sunshine Coast.
Closes 22 August 2002
Run various movies competition prizes for each state. Click on the "Win Prizes" tab for the list.
Here at Regimes we're after your input. Ask yourself this question: what accessory in your fitness life do you swear by? It might be an apparatus, an item of clothing, a food or a supplement. What's your favourite thing? A few publishable sentences could win you the prize pack of goodies seen on this page.

Send an email with your tip to producer@horwitz.com.au and you're in the running to win: a pair of Fifty-Fifty t-shirts, some Thursday Plantation grooming products and Nivea For Men packs.
Closes 30 Jul 2002
For your chance to win a subscription (we're giving 10 away a month!) tell us in 25 words or less how we can improve iSUBSCRiBE.com.au.
They run a lot of competitions for CDs, DVDs, games and movie passes.
Sign up for the latest news and a chance to win a signed Kasey Chambers poster or one of 10 copies of the latest No Depression featuring Kasey on the cover!
Win a copy of various children's books. New competition each month
Win yourself the ulitmate pampering pack for your hair. Win one of five packs of the total range of KMS turnstyle products to giveaway.
Closes 18 Jul 2002
They run lots of competitions aimed at kids. Click on the "competition" icon to see their current offerings.
Win A Lavazza Expresso machine plus 3 months supply of Lavzza ground coffee.

Closes 16 August 2002
Win a parcel of your favourite hosiery -- that's five pairs of fashion hosiery up to a total value of $50, delivered or sent directly to you anywhere in Australia.
Each month they give away a project pack or a set of printed shapes to one lucky winner.
Has various competitions for a number of different prizes.
Be a lucky winner of one of five Mambo Beach Towels. Just tell us which beach you'll be taking it to and why in thirty words or less.
Enter our online competition to go into the draw to win a Gift Pack of three premium Margaret River Wines
To celebrate the launch of the Mcleod's Daughters Songs from the Series album, Channel Nine Australia and ninemsn are giving you the opportunity to win one of 20 copies of the album, signed by members of the Mcleod's Daughters cast.

Closes 16 Sep 2002
For your chance to win! this fabulous skincare gift pack, in 25 words or less. Have you experienced MD Formulations before? If so, what did you like about the experience? If you haven't, what interests you about their range?
Closes 31 August 2002
Join Moose's e-club and receive regular updates from the Moose Factory Headquarters.You also go into the draw to win monthly prizes from the Moose himself. All you need to do is register and you automatically go into the monthly draw.
Help reate a delicious new Moove flavour and win a Canon Digital Camera or Gameboy Advance.
Enter in your details to go into the running to win various movie ticket prizes on offer. Applicable to South Australians only.
This month win 1 of 2 Zen Chi Aerobic Massagers valued at over $350 each.
Basically, we want to find out how Australian women feel about exercise, body image and diet. The questions are quick and straight forward, PLUS the good news is you could also win one of the 22 fabulous New Balance 1004 cross trainers worth $150.
Closes ??
Click on the "Win" icon to enter a number of regular competitions. Mainly aimed at kid's type stuff.
NineMSN run various competitions for lot of prizes. New competitions occur regularly.
Every month they will draw a winner for a an ocean & earth prize pack value $200 retail. All you have to do is fill this form in for your chance to win (once only).
Win a $3000 shopping spree, holiday or CD's and games. They have varipous competitions.
If you would like to join our Plaza Privilege Club simply complete and submit the form and they will send you your Privilege Card. Benefits include preferred corporate rates, 10% off food and beverages, free newspapers plus more.
Complete this survey and you will go in the draw to win $5,000 to spend on your pet (or even yourself!). Plus you could win one of the instant 'online-only' Purina pet food prizes which total $1,500.
Closes 27 Sep 2002
Sign their guest book and go into the draw to win a $50 RACV shop voucher. New draw each month.
Every Month the favourite photo will be determined by your votes [ the photo which has the most votes will be the Photo of the month ]. The winners of the Salomon cap will be the 5th , 15th and 25th person who has voted for the picture of the month. Every two months, there will be a lucky winner of the Salomon fleece jacket valued at $99.
Become a member of the Sara Lee Bakery Club! Have the chance to participate in monthly member-only competitions and get
Win a copy of Selby's Piggotts in Peril.
Closes 14 Jun 2002
Complete a survey for various monthly competitions prizes.
You could be on your way to 'Live It Up!' in Singapore. Simply enter this competition and you could win a trip for 2 people to exciting Singapore!

Closes 15 Oct 2002
Each week one entry will win a Dinner for Two at their favourite Sizzler restaurant.
Register your details and go in the competition to win a pair of sunglasses each month.
Would you like to win every CD listed on this Biggest Hits This Summer web site? - that's 47 CDs! And to listen to all those CDs, how would you like to win a Sony Sonic Chair to enjoy the ultimate audio experience?

Simply tell us what the Biggest Hit This Summer will be and this great prize could be yours. There's also 10 Runner up prizes available.
Click on the "Win" icon and enter your details to go in the competition to win a years supply of Sorbent toilet tissues.
Tell them why you are the sorriest "dog" of a life in 25 words or less to win a trip to Laos.
Closes 9 Aug 2002
Win a personalised deluxe Champagne package for yourself (champagne, glasses and chocolates) and a box of quality Australian chocolates for 2 of your friends.
All you have to do is fill in the details below. Two names will be drawn on the 30th of each month and winners will be notified by e-mail on the same day.
SWSA will be offering a monthly prize of $100 to a member of the public who can submit the best hint or fact for reducing, reusing or recycling waste. Only for Southern Tasmanians.
If you'd like to enter our Weekly giveaways, tick a box below and submit this form. The giveaways are from the printed version of TE, so you might not always find the associated story in the online version
As a member of theLounge you are eligible for an array of fabulous discounts, sweepstakes and promotions across the entire theLounge network.
When you join, you are able to enter various competitions. Mainly aimed at kids. Run by the National Association of Forest Industries.
They run various regular competitions for music, holidays, movies and more.
Tell your tale about beer in 50 words or less and you could win a case of beer. One winner every week!
Register and enter the Rugby tipping competition. There are weekly prizes to be won and an overall prize worth $2,500 for the season's top tipster
Click on the "Win Win Win" section to enter competitions for various DVD movies.
Win a signed copy of Ian Healy's new book by entering in the competition below. Answer these questions correctly and be in the draw to win - prizes drawn monthly.
Click on the Triple M competition link to enter various competitions for prizes, movie tickets, DVD plus more.
Join up and then click on the "Competitions" icon to enter various competitions for a number of prizes. Can send free SMS messages (they only send a limited number each day though)
Join up and then click on the "Win Stuff" icon to enter various competitions for a number of prizes.
TV1, Channel 1 on FOXTEL and Austar, brings you the coolest competition you'll see this summer with prizes valued at $70,000!

Here's your chance to WIN the Coolest Summer prizes ... your choice of ANY Hyundai up to the value of $45,000, a Zodiac inflatable boat with Mercury outboard motor and above-ground Driclad Flexipool, a Sony Cineza Home Cinema system, one of 50 TV1 prize packs, or one of 30 TV1 T-shirts! All you have to do is tell us the Cool Summer show premiering on TV1 weeknights at 8.30pm.
They run regular competitions for various movie related prizes.
Win a copy of the ultimate bed-time companion - Urge by Dr Gabrielle Morrissey.Win a copy of the ultimate bed-time companion - Urge by Dr Gabrielle Morrissey.
Closes 30 Jul 2002
They run various competitions for make-up, perfumes, gift baskets and other stuff.
Members of the Voyager Online community can take part in the discussions on the message boards, submit and read book reviews, send e-cards, participate in fun and games and enter competitions.
Thanks to Warner Home Video, we have three fabulous classic movie packs to give away valued at $79.80 each. Each movie pack includes Casablanca, Gone with the Wind, Doctor Zhivago and Ben Hur.
Closes 30 Aug 2002
Enter various monthly competitions for music prizes.
Weet-Bix and Baggy Green are also offering you the chance to win an incredible piece of cricket memorabilia - a bat hand-signed by the greatest cricket champion the world has seen, Sir Donald Bradman.
Enter various monthly competitions for prizes.
The Australian Women's Weekly is on the hunt for a great short story. First prize winner will receive $20,000 and have their story published in the magazine. Runners-up prizes of $3000 each will be awarded for every other story selected for publication.
They run regular competitions to movie screening.
Have various competitions running for DVD's, computer games and more.
Enter your details and answer a simple question to win a Nokia 9210 mobile phone.
Closes 8 Dec 2002
There are 7 chances to win the Zippo 70th anniversary cyber hunt. Two winners will be drawn every 70 days.
Closes 31 Dec 2002
---