[ Home ] [ New Additions ] [ Competitions ] [ Email/Storage ] [ Food ] [ Free Stuff ] [ Internet ] [ Money ] [ Movies ] [ SMS ] [ Surveys ] [ Vouchers ] [ Webmaster ] [ Guestbook ] [ Contact ]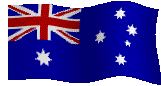 ---
As a new mother, no matter how prepared you are, you could probably do with a hand (or three), which is why Amcal has put together a FREE Baby Bonus Pack, valued at $100. Included in the Baby Bonus Pack are a range of useful product samples, vouchers and brochures such as Pixi Foto vouchers valued at $47, Panadol growth charts, Twinkle Toes vouchers and Palmers Coco Butter moisturisers. To take advantage of this great offer, just complete and print out your online coupon and take it to your local Amcal pharmacist, while stocks last.
Join the Auto-One club and receive a free membership card which entitles you to various discounts from their auto network.
Get 10% discount off all backpacker's tours and activities from companies advertised on this site.
Print out the discount vouchers for discounts of some of there videos. Applies to the Shepparton, Vicortia store only.
Get a voucher for their "Buy two meals, get the second one free" deal at one of their outlets.
We offer some of the best on line accommodation deals in Australia - covering the next 28 days. Your payment via all major credit cards will be made through our totally secure gateway and your accommodation will be confirmed instantly!
And YES, we offer advance bookings and convenient gift vouchers as well as an introductory FREE $10 VOUCHER when you JOIN our dingo club.
List of many products and services which are offering discount vouchers. Only applies to the Gold Coast, Queensland.
Select your local region then click on the flashing button for your free pizza voucher. Voucher varies depends on where you live.
Save hundreds of $$$ per year with vouchers for everything from takeaway food, entertainment, accommodation and more. Mainly for Western Australia.
Purchase passes online, Take our Wildlife Trail and get a free child's pass to their wildlife park situated in Doonside, NSW.
Register your details online to receive your free voucher. Only applicable to Tasmanians.
Print out the discount and free sample vouchers to get products for your dog.
The site that gives you free vouchers, anywhere in Australia. At this site you can search, collect, then print a range of the vouchers you select, then use them at participating stores.
Next time you're visiting IMAX Theatre Perth, bring a print-out of this movie guide page to obtain one free ticket with every adult ticket purchased. Offer ends 28 February 2002.
Print out the coupon to receive a free cup of coffee at Mawson Lakes. Applicable to people in South Australia.
Present this coupon at your nearest Monroe installer for a free shock absorber test.
Print out the voucher and receive a free regular chips or drink with a chicken purchase.
Expires 31 Jun 2002
Print out various discount vouchers for a number of stores. Currently only covers Brisbane, Sunshine Coast and Gold Coast, Queensland.
Present this coupon at the Sydney Aquarium and receive a 10% discount on all retail admission tickets only.
Choose your state and get discount coupons to a number of popular travel and tourism places.
Print out the voucher and rent a copy of Don't say a word at Video Ezy for free when you rent any other new movie release
Closes 5 May 2002
---