[ Home ] [ New Additions ] [ Competitions ] [ Email/Storage ] [ Food ] [ Free Stuff ] [ Internet ] [ Money ] [ Movies ] [ SMS ] [ Surveys ] [ Vouchers ] [ Webmaster ] [ Guestbook ] [ Contact ]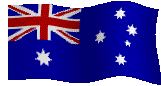 ---
They are an 100% Australian owned Company providing FREE Internet Access Time sponsored by advertising.
Free Internet Access is available to the public in all branch libraries at: Portland, Hamilton, Casterton and Heywood and on the Mobile Library at some stops. Booking a time is recommended. Obviously only applies to local Victorians!
Get a free ihug internet starter kit which gives you 200hours per month access with unlimited downloads and 6 email addresses. Only applicable to Sydney, Adelaide, Brisbane, Melbourne, Wollongong or Gawler.
Get FREE internet access from the TPG internet network. The catch is you can only access the network between 1am and 8am each day. No email or web space provided. You have unlimited downloads.
---