[ Home ] [ New Additions ] [ Competitions ] [ Email/Storage ] [ Food ] [ Free Stuff ] [ Internet ] [ Money ] [ Movies ] [ SMS ] [ Surveys ] [ Vouchers ] [ Webmaster ] [ Guestbook ] [ Contact ]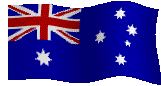 ---

Just fill in the form and you will receive a free 20gram sample of Alan's Blend Coffee.
Get on our Mailing List and we'll send out to you a FREE Cuisine voucher in the post! For Sydney people.
Fill in your details and receive a free sample of Blackmores Fortified Fruity Bitz.
Select your local region then click on the flashing button for your free pizza voucher. Voucher varies depends on where you live.
Register your details online to receive your free voucher. Only applicable to Tasmanians.
Print off this voucher and bring it into the store. We will then exchange it for a free cup of coffee at our in-store Cafe. For people in Victoria.
Print out the coupon to receive a free cup of coffee at Mawson Lakes. Applicable to people in South Australia.
Fill in your details to be sent a free sample of curry powder.
Palm Springs' renowned free two week, no-obligation trial* is on again. And, true to form, we've got an even bigger and better range of dispensers to go with it.
Just one call and we'll deliver your choice of electric water dispenser and two free bottles of Palm Springs Natural Spring Water to your door. You even get to choose the size of your water bottle!
Just fill in the form and you will receive a free sachet of your choice from the Robert Timms' Coffee Bag range.
For a free sample of Sweet William's chocolate, fill in a simple questionnaire.
Ultra Slim is offering you the opportunity to try one of its products for FREE. Ultra Slim provides a balanced and healthy approach to achieving and maintaining your weight loss goals.
---