[ Home ] [ New Additions ] [ Competitions ] [ Email/Storage ] [ Food ] [ Free Stuff ] [ Internet ] [ Money ] [ Movies ] [ SMS ] [ Surveys ] [ Vouchers ] [ Webmaster ] [ Guestbook ] [ Contact ]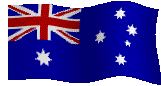 ---

Complete surveys for cash and prizes. Register now and go into the draw to win a Peugeot 206. Send web to SMS from the money you earn. Run by Australia Post.
Offers free public email address, discussion forums, and rewards such as Wishlist vouchers. If you decide to join, please say that graqz referred you.
Buy products from their list of participating vendors and earn points. You can claim the points for cash or other prizes. Earn daily points by completing surveys and clicking on advertising links. You can even donate the money you earn to a charity. These guys seem to actually pay.
You are paid US $0.02 (UK £0.01), for every HTMail email that you return our code number from and an additional US $0.10 (or UK £0.07) if you return our feedback form on visiting an advertisers web site - but you also get US $0.03 (UK £0.02) for each feedback form returned by someone you referred AND an additional US $0.01 (UK £0.01) for each feedback form returned by THEIR referrals
In return for helping us build the Web's most relevant search engine, we reward editors and reviewers in five ways through a great referral program. earn money by reviewing web sites.
Get paid to receive SMS message on your phone. They also have monthly competitions to subscribers. Hasn't quite started yet as they are still building up subscriber numbers, but join now to start earning when they do launch. By referring other people, you can earn extra cash. You won't make a fortune, but maybe some extra pocket money.
We recruit testers (we call them 'Spiders'), prepare a set of evaluation questions (to determine a 'Rating'), organise for the testing to be done, thank our Spiders for their efforts (by giving them 'Rewards'), and can provide our Clients with a clear and precise sanity-check on the efficiency of their Web Site.
Oh, and did we mention we pay handsomely?! That's right, you'll earn $$$, not cents.
As soon as you download the ViewBox and log in you will begin earning AD Points. These AD points can be exchanged for cash or prizes at the end of the month.
---